Our team of Board Certified OB/GYN physicians have been caring for generations of women in the Kirkland, Washington area. We invite you to experience the Eastside OB/GYN difference!
Welcome To Eastside OB/GYN!
Located in EvergreenHealth Hospital Medical Center, our Board-Certified Obstetricians and Gynecologists have been caring for generations of women in the Kirkland area for more than two decades. Our goal is to provide extraordinary clinical care with compassion, integrity, and a personal touch.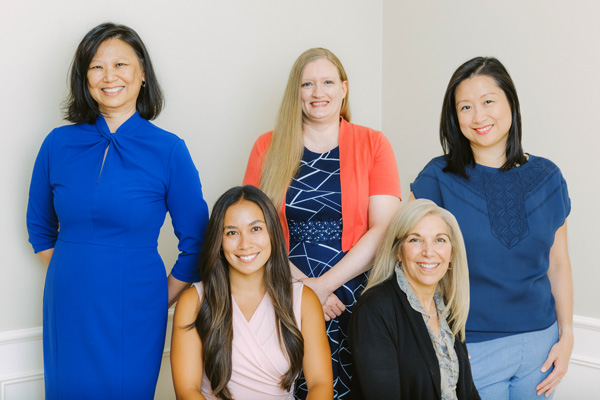 Meet the Eastside OB/GYN Providers
Our OB/GYN physicians Dr. Jean Dydell, Dr. Mary Tsuang, Dr. Christina Tun, Dr. Chelsea Price and Hannah Galvan, NP are Board Certified in Obstetrics and Gynecology by the American Board of Obstetrics and Gynecology. Our physicians, nurses, and staff work closely together to deliver seamless care to every patient in the Eastside OB/GYN family!
Eastside OB/GYN Verified Patient Reviews
The annual well woman gynecology visit is an essential component of providing comprehensive care to all Eastside OB/GYN patients. A well-woman visit helps women of all ages stay healthy, detect issues early, and prevent future problems from developing.
Eastside OB/GYN
Evergreen Hospital Medical Center
12303 NE 130th Ln, Suite 230
Kirkland, WA 98034
Phone: 425-899-5000
Office Hours: Weekdays from 7:00am – 4:00pm