Our team of Board Certified OB/GYN physicians have been caring for generations of women in the Kirkland, Washington area. We invite you to experience the Eastside OB/GYN difference!
Welcome To Eastside OB/GYN!
Located in EvergreenHealth Hospital Medical Center, our Board-Certified Obstetricians and Gynecologists have been caring for generations of women in the Kirkland area for more than two decades. Our goal is to provide extraordinary clinical care with compassion, integrity, and a personal touch.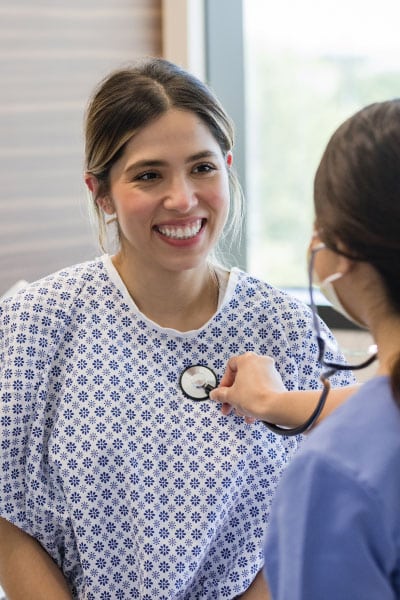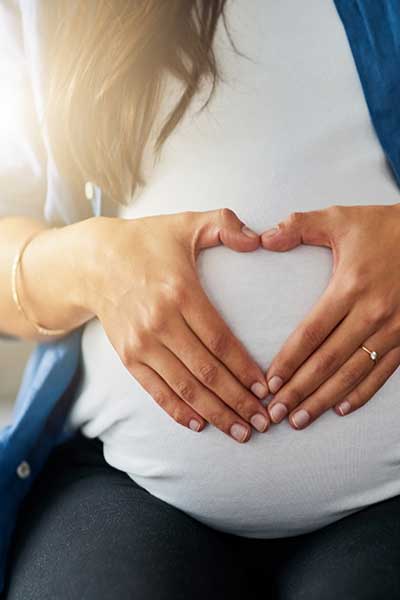 Meet the Eastside OB/GYN Physicians
Our OB/GYN physicians Dr. Jean Dydell, Dr. Mary Tsuang, Dr. Christina Tun, and Dr. Chelsea Price are Board Certified in Obstetrics and Gynecology by the American Board of Obstetrics and Gynecology. Our physicians, nurses, and staff work closely together to deliver seamless care to every patient in the Eastside OB/GYN family!
Our Reviews
The providers and staff of Eastside OB/GYN strive to deliver compassionate care to each and every patient. We strive to deliver the best OB/GYN care in the greater Kirkland area!
Moving to Washington 2 years has been a struggle to find doctors that lead with empathy and prioritize personal care experience. So far Dr. Jean Dydell has proven to be very knowledgeable in her field of work, personable, and willing to answer all of my questions. This is my husband's and I first child and we are not near family. To have an OBGYN speak confidently and give us reassurance has been great. Upon our first visit I got my next 5 appointments scheduled before walking out the door, I walked out with many informational resources to read over on my own, we immediately got our baby's ultrasound photos on their app before leaving, and she provided us with her on call number in cases of emergency. So very thankful for the level of care offered here.
I had a new patient appt/yearly gyno physical here with Tania and was very pleased overall with my visit! Tania was super nice and welcoming. I was able to discuss my health with her without feeling rushed and she was super easy to talk to, and I felt comfortable during my exam as she talked through what we would be doing. There was a little bit of a wait for my appt once in the room, but the healthcare industry is a busy bee of a field right now so I plan extra time for any medical visits. Will be returning for my annual next year 🙂
I had a great experience here with a labor. Everything was very professional. Specially I want to say Thank you to labor nurse Kelsey! Kelsey, you are super professional and kind person. I'm very glad that I had you as a labor nurse, thank you so much. I gave a birth to my second child here so I have an experience and can compare my first labor and second.
I had a great experience with the clinic throughout my pregnancy. They have easy to available and schedule appointments option. The web portal is a bliss. Easy to check upcoming appointments, send and receive responses for any type of queries. It is not crowded. Really had a good experience compared to other care tan clinic in Evergreen Health.
The receptionist is nice and professional! Very patient to deal with my records issue and really did the help, although my cell phone signal was bad at the beginning this morning.'Thanks a lot and luckily having you : )'
They're all super nice, friendly and caring.Dr. Chelsea Price is amazing she made my miracle come trueThe best part is that Dr price her self deliver my baby ❤️She's very caring and explained everythingi will continue to recommend this place to others
I have Dr. Price as my OBGYN and am currently 31 weeks pregnant. This has been a difficult pregnancy and I am at high risk for pre term labor. Everyone in this office has been nothing but kind and welcoming since day one. Dr. Price has answered all of my questions and she has been there every step of the way. I feel very cared for and know that I'm in good hands with any doctor at this office. Thank you from the bottom of my heart for monitoring my baby and I so well. You are all truly angels and I appreciate it so much. Covid has put us in some tricky times and I'm grateful you are all working to provide us with the best pregnancy and labor possible.
I had a wonderful experience with Eastside OB and Dr. Price recently and would definitely recommend her services. I appreciated how thoroughly she explained everything to me and she took the time to answer all my questions. Her exam and procedure were easy and gentle and she explained what she was doing as she was doing it - which I appreciated so much. Dr. Price herself, got back to me with results right away and was quick to answer my follow up questions through the portal that same day. This was by far my best OB experience and I look forward to seeing Dr. Price again for my regular care.
I am having the best experience here at the clinic and all the drs and nurses are very helpful.Dr price is so good and the best choice I ever made for my little one.so greatful
Holly was absolutely amazing! After a horrible experience with Evergreen Health OBGYN I am so glad I called here!
5 stars for Dr. Tsuang and Dr. Tun. They are so caring and have such great energy. Dr. Tsuang was my ob but Dr. Tun delivered my baby💗🙏They are both amazing, very professional and most importantly know how to be positive and keep the mom calm while in delivery and still do a great job of making sure mom and baby are healthy and safe.
I would like to thank Dr.Dydell and the entire team for taking care of my wife throughout the pregnancy and postpartum care. Dy.dydell helped us with all doubts and fears we had associated with pregnancy and we were always aware of what to expect at each stage. I would recommend them for pregnancy care 🙂
The doctors here are so amazing. I'm currently pregnant. I see DR. Price, who's very knowledgeable, patient and professional. I was admitted at the hospital last week for hypremesis. Dr. Dydell and Dr. Tsuang saw me while I was in the hospital. These two doctors were so great, they'll sit down and talk with me. They Involved me in my care, listened to my needs and they made sure they had a plan for me after discharge. I've never been treated like the way these two doctors treated me. Dr. Tsuang came to my room three times just to check on me. They genuinely care. I'll recomend this office 100%.
I would like to thank Eastside ob/gyn's team and Dr.dydell. This clinic really has the amazing team. From the nurse, radiologist, doctors, everyone here is so nice and friendly. I have been many OB clinics before, and I found out it is not easy to find a welcoming OB clinics. But Eastside ob/gyn is so different from them. They really ensure mommy and daddy will be taken care during the pregnancy mentally and physically.
Switched over to this office at 30 weeks since the previous office I went to was not a great experience. Wish I had gone to Dr. Whitman from the start! She is so thorough, but also just gets straight to the point of what the appointment is focused on. Ended up having to have a scheduled cesarean due to my little babes being frank breech and the surgery went amazing. i was in and out of the OR in 45 minutes. I'm a pretty small person so they had to pry my belly open, but I was stitched up and stapled very well. Scarring is very minimal and hidden.Staff is great and never have had any issues. Love Dr Whitman!!!Edit* my baby girl is 8 months old and it turns out dr whitman is unfortunately no longer at this office anymore.
I want to thank Dr.Tsuang and Dr.Tun for great communication during my pregnancy and a very easy delivery. My baby boy is happy and healthy and I could not with for a better experience
I had a very good experience here. Dr. Dydell was my ob/gyn but I met with almost all the doctors here and everyone was kind and welcoming. Highly recommend this place
I met with Dr. Tsuang who was very friendly, personable, and took the time to answer my questions. She didn't make me feel rushed which I appreciate as I know doctors are constantly running from patient to patient.The only downside is that this office is located in a hospital type building. For the first time in my life I contracted some stomach bug after my visit and spent the next 3 days sick. Next time I will honestly wear a mask in the halls.
I loved working with Dr. Christina Tun! She's very personable and straightforward. Also, if you have a C-section, she only uses stitches instead of staples to close up your abdomen. Stitches are way less fussy and a lot prettier than staples, trust me! I look forward to working with her and Eastside OB/GYN again soon.
I love having Dr. Tun as my GYN. She's very friendly and knowledgeable, she's also proactive. She takes the time to get to know her patients and she has their best interest in mind at all times. I feel very confident knowing she's my doctor.
Great women who helped me delivered my baby.
Dr. Wittman is amazing!! She delivered my first baby and was incredibly professional and so friendly. I loved that she took the time to get to know me and my family. She is fun, funny and is all around a great and knowledgeable doctor. The staff at OBGYN is also wonderful. Nurses, receptionists and ultrasound techs were all helpful, kind and so supportive of our growing family. We love Eastside OBGYN!
Dr. Tsuang is very nice and professional. The front desk is helpful. The triage nurse that was there when my Dr. was out of town, was condescending and rude.
I love my OB Dr. Dydell. I am 3 months away from my due date. I am always seen on time. And if I am seen a few minutes late it doesn't bother me. Dr. Dydell always spends enough time with me and answers all of my questions. Office staff are always polite and pleasant.
Dr. Christina Tun is a very friendly and knowledgeable GYN. This is my second year having her as my doctor . She does her best to ensure comfortability throughout the duration of the visit. I am so thankful to have been graced with her expertise. I also, had the pleasure of having evergreens finest nurse Stephaine Burkin. She is very attentive and kind. During my Ultrasound Mckenzie eased my nerves by distracting me with a gracious engaging conversation. I just want to say THANK YOU ALL for making me feel extremely comfortable !
I had my 1st baby with Dr. Dydell, she is the best so far and I was all comfortable throughout my appointments and delivery. She has a lot of patience to understand your concerns and treats you accordingly. I would love to consult with her in future and recommended my friends too.
Very nice doctors.Facility not that great compared to the price they charge.
I had my first child with Dr. Tsong and am cooking the second. Great doctors, clean, organized office.
Dr. Tsuang is very experienced, sweet, knowledgeable and compassionate. This practice is very supportive of natural birth; we've had 3 smooth deliveries with them! They were very kind when we had to walk through a miscarriage.
Dr. Dydell was my primary doctor and I absolutely loved her!! She is easy going, informative and professional. Really enjoyed having her as my OB and will definitely want her again for our next baby. I had a 3am baby and Dr. Dydell was not on call that night but Dr. Wittman was and she was an amazing stand in. I had limited time wth Dr. Wittman but would recommend either one from my experience. The entire staff at Eastside OB that I encountered were all fantastic!
I have seen all of the doctors at Eastside OB/GYN and they are all great. My primary doctor is Dr. Dydell and she delivered my youngest son. She is extremely sharp, caring and attentive. I highly recommend her!
I love all the doctor's here. They are wonderful ladies. Very caring. I especially love my doctor, Dr. Dydell. She is amazing! Highly recommend this place.
I have been seeing Dr. Jean Dydell once a month since may 18th have loved every minute of it. Kind and helpful staff and if you have been waiting longer than 10-15 minutes there is a sign clearly stating to let them know how long you have been waiting, I get to all my appointments about 10 minutes early so when my scheduled appointment time comes I get called right away if you are a little late for your appointment you wait about 10 minutes, unless you go on days your doctor is not in, then you may have to wait a little longer. But very good experiences so far kind staff and always helpful!
Comprehensive and Compassionate Obstetrics, Gynecology, and Surgery Services
We specialize in obstetrics and gynecology which includes the examination, diagnosis, prevention, and treatment of all aspects of women's health. Our goal at Eastside OB/GYN is to provide comprehensive, compassionate care. We are dedicated the lifelong well-being of our female patients, and believe every patient is unique and deserves individualized attention and care.
Our gynecologists offer gynecological care for women of all ages, well-woman exams, birth control, and evaluation and treatment for heavy periods and endometriosis.
We offer minimally invasive gynecologic surgeries and in-office procedures, including the robot-assisted da Vinci Robotic Surgery, laparoscopic hysterectomy, LEEP procedure, and laparoscopic tubal ligation.
The annual well woman gynecology visit is an essential component of providing comprehensive care to all Eastside OB/GYN patients. A well-woman visit helps women of all ages stay healthy, detect issues early, and prevent future problems from developing.
Eastside OB/GYN
Evergreen Hospital Medical Center
12303 NE 130th Ln, Suite 230
Kirkland, WA 98034
Phone: 425-899-5000
Office Hours: Weekdays from 7:00am – 4:00pm